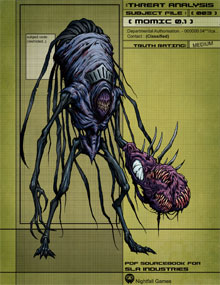 What became of the Spaceship Jung? An ancient and destructive enemy returns to wreak vengeance on their former slaves and their liberators, SLA Industries.
The Momic are on Mort.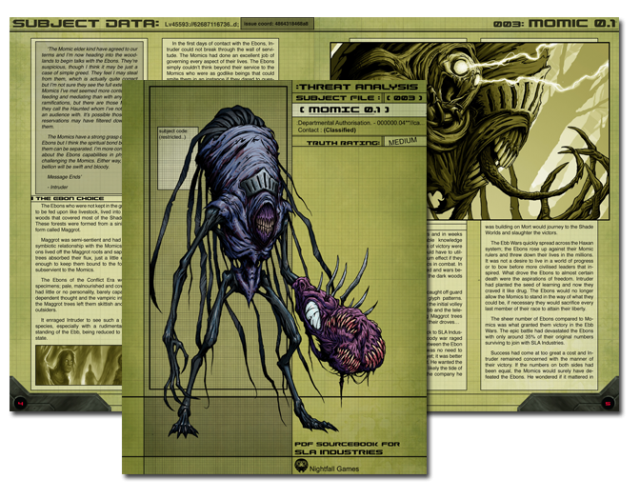 The third Data Packet from Nightfall Games, this 26-page PDF contains everything you need to introduce this insidious ebon-killer into your campaign.
Discuss this release on our forum.