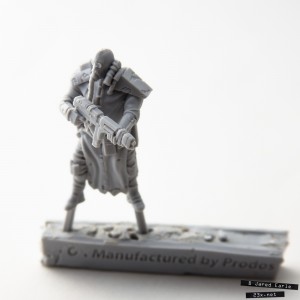 Update on the future of SLA Industries.
Last time we spoke to you, it was a bit doom and gloomy. Well, things have changed. We have gone into partnership with the guys at Daruma Productions, some of whom are … um, well, some of them are us. Dave and Jared teamed up with Mark and Graham to start a new miniatures company when the Wallace boys showed us that we could actually make a go of this. 
This being a SLA Industries skirmish game starting with Cannibal Sector One next year that we will go into much more detail about once we've finalised it all. As a lead up to that, we are trying something a bit different from crowdfunding to ensure we can launch it properly. We are releasing the Progressive Range, a monthly release of a limited edition miniature (32mm scale), a shirt and a print, both designed by Dave Allsop. This is available through Daruma Productions on Facebook and the online shop linked there. They're taking pre-orders, apparently. 
We will try to keep you informed here, but head over to https://www.facebook.com/daruma.productions for up-to-the minute announcements, previews and general chit-chat.
This did cause a slight delay in the release of our next PDFs, as I'm sure you've noticed, but we should be getting back to them as soon as our workload permits. In the mean time, just check out that Scav Marauder and start wondering what the Downtown Shiver is going to look like.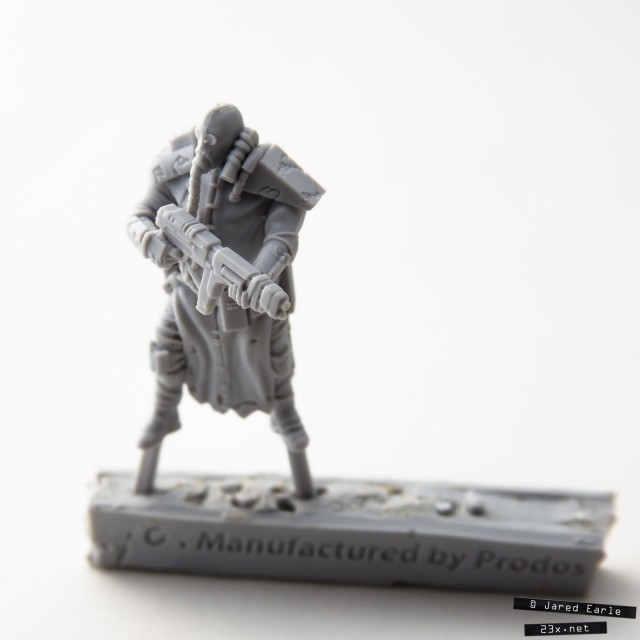 Yes, Daruma did just announce that the original SLA Industries Main Rulebook should be returning to print, along with Hunter Sheets 2 and a collected anthology of all the Data Packets to date, and maybe a couple of new ones. This is, unfortunately, not a quick task, but if I say very early 2016, don't hold me to it if it slides a little.
Go on, visit Daruma and give them a Like.