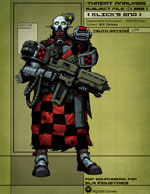 Klick's End – a Downtown area that SLA Industries has left to rot. The dregs of society ruled by a dangerous quartet of Props where pig fighting and glue sniffing are all that's left to do.
Say hello to the pigs.
The second of the Data Packets from Nightfall Games, this ten-page PDF contains a setting, some Props and a BPN for the mysterious M.R. Division. Have you got what it takes?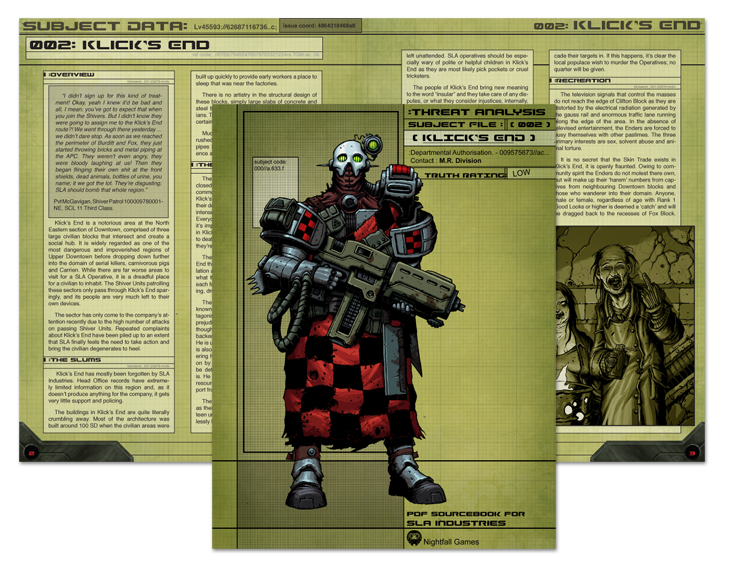 Discuss this Data Packet our forum.
Reviews:
RPGNow
Rollenspiel Almanach (German)
Reviews from R'lyeh